Sunday, October 1st, 10:30 AM, Kirkwood Baptist Church, 211 N. Woodlawn at Adams. Two Times True Trio plays jazz and contemporary stylings of the instrumental offerings, as well as the accompaniment for the fine KBC Choir and congregational hymns.  Carolbeth True--piano; Dave True--drums; Glen Smith--bass look forward to working with their fine music director Kyle Damron, plus the always-stimulating messages from Rev. Matthew Vandagriff.  KBC is a warm, friendly, inclusive worship setting.
"

Carolbeth is a cornerstone of the St. Louis jazz scene, but also one of the hardest working jazz educators this town has ever seen! Her quartet Two Times True features three of the city's most notable players, Dave True, Glen Smith and Larry Johnson. Their work together shows Carolbeth's playing in a very powerful light."
— Michael Silverman
About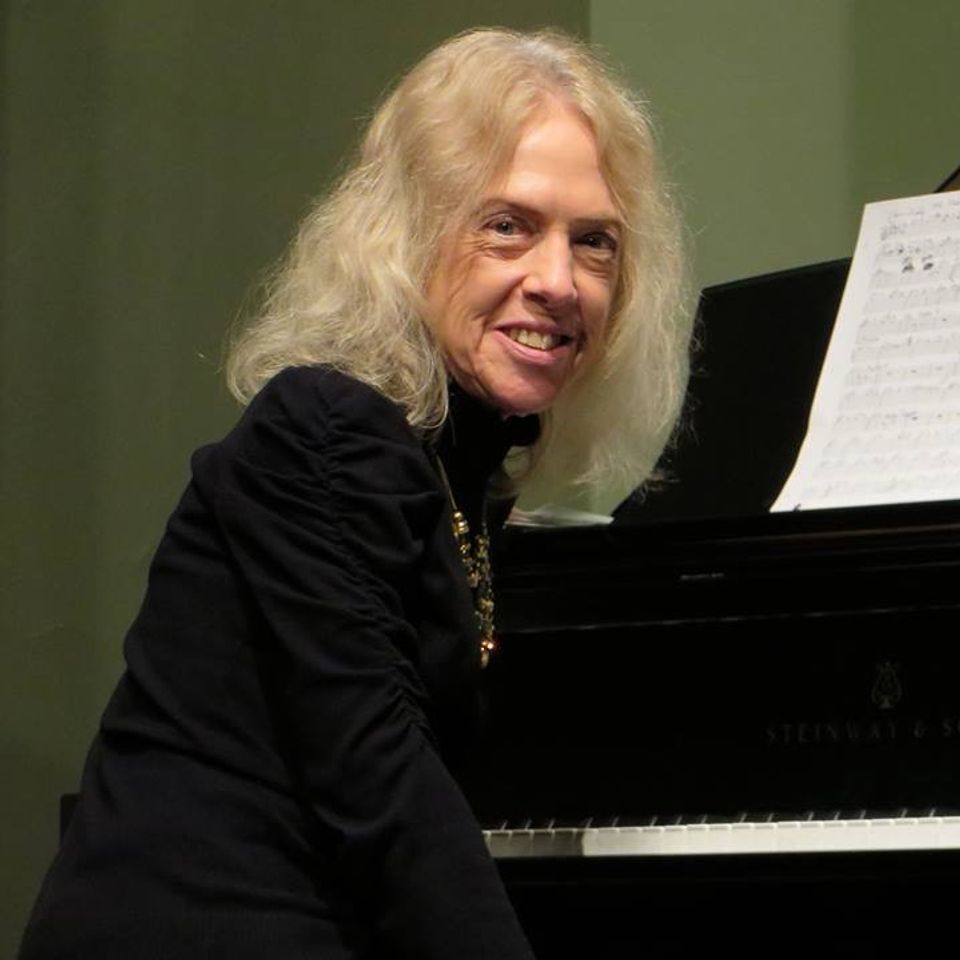 Carolbeth True
Carolbeth True is well known in the St. Louis area as a performer and music educator. She is adjunct music faculty at Webster University and also has an extensive private piano studio.
Carolbeth performs with Two Times True with her son Dave on drums; the Carolbeth Trio; the Oikos Ensemble; Wind of the Spirit Praise Band, and is an original cast member of "The Jazz Story", the first educational program presented by The Sheldon. Her trio enjoyed extended runs at both the Adam's Mark Hotel and Jazz at the Bistro. She has been the pianist with Variety Children's Theatre for nine years, and the All-State Vocal Jazz Ensemble for seven years.
Her awards include "Excellence in the Arts" from the Arts and Education Council; Riverfront Times and St. Louis Magazine Best Jazz Artist among others. Carolbeth is heard on many cds, most recently "True Christmas" with Two Times True.
"

It's Carolbeth True's dedication to the ivories that makes us all grateful she calls St. Louis her home."
— St. Louis Magazine
We offer a variety of groups for clubs and restaurants, festivals, private and corporate parties, weddings and any other event needing exciting musical styles.  
Booking: carolbethtrue@mac.com
Piano Instruction: carolbethtrue@mac.com